I have dedicated my life to this wonderful, intelligent breed known as the "Sheltie".
Pictures on this page are just a few examples of the quality and color varieties here at Wynwoods.
Nugget is a "homebred" boy who produces himself very strongly with lovely gorgeous pup's. Three of his offspring are extremly promising!! He is a sable/white also tri factored. You can check him out and watch him grow on his page under
"
Boy's
".
Nugget carries my old bloodlines that go back to my breeding to A/C Ch. Barwoods Impact to Wynwoods Crystal-N-Satin,and I am forever grateful to Mary of Makat's Kennels for helping me get them back!~!
"Ebony" (above) is a bi-black beautiful girl at just 14 months that I aquired through Bella (Belmark) and she is out of Kerri's (Felicity) breeding's, she is champion sired and damed. She will be also hitting the ring very soon! You can go to "
Girls
" button to see her grow also just click her picture once you are there.
Enjoy your visit and thank you for choosing Wywnoods to browse around in!
Feel free to contact me if you have any questions or comments.

These little dog's are very responsive to their owner's and want nothing more in the world than to please. They are outstandingly obedient and excel as agility dog's and ranked among the top on the list in all competitions. Intelligent and with the keen sense to be compassionate to human emotions make them one of the finest breeds to have in your life.
They have an instinctual affection towards children and when raised with a child they will be their forever shadow and loyal protector.
As a house pet the are the best as they housebreak very early and very easily. They like to be clean and will clean and groom themselves like a cat. They do require occasional grooming to keep their coat free from dirt and mats that will develop behind the ears and to keep the hair in check when they do shed approx. once a year when they have been spayed or neutered. Weekly brushing not only keeps them cleaner and makes the coat shiny but it is also a special bonding time for you and your friend.

Luke a Cody and Misty son at 13 months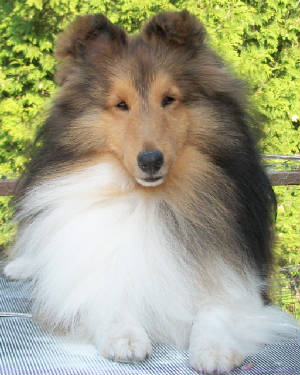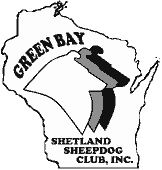 Member of the Green Bay Shetland Sheepdog Club of Wisconsin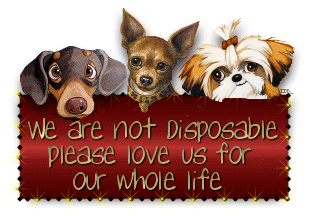 *** Please Note that buyer's are responsible for all PayPal fee's or any other charges inquired to the purchase of their Sheltie****

Wynwoods Shelties
Website designed by Tana
A
ll
photo's and other content on this site are owned by Tana, so PLEASE do not take, reproduce, or copy any of my personal content without contacting me first and only with my written permission.
To aquire any of the GIFs I have used, you can visit my "Links" page to find them,
All they require is a link back to them from your website.

Feel free to Bark at me.....Let's Sheltie Talk....
Search Engine Submission - AddMe