Or You Can Contact Your Local Sheltie Club And They May Be Able To Direct You To A Quality EXPERIENCED Breeder.
Some Of The Breeders Listed Below Are Members Of The Green Bay Sheltie Club Here In Wisconsin
Roseview Shelties ( Wisconsin)


I must give credit to the sites below. There are great places to advertise and others that offer many fabulous free thing's for your web building fun.
Check them out, you won't be disappointed!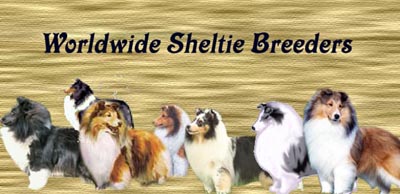 Awarded by: Next Day Pets

Only given to
Cool K9 Websites!

Wynwoods Sheltie

Along with myself I have friends that raise exotic and common pet birds.
Check out their sites and see what beautiful and many types they raise.
All are handraised with love and are socialized so they make wonderful pets!!.
Dogs for Sale - Find out important information you should know before you buy a pet shop dog.
PuppySites.Com - The Dog Lover's Online Directory! If you are looking for a dog-related website, this is a great place to start. We're a large and resourceful directory with a personal touch!
Check out this cool site for The Dog Lovers Online Directory of dog realted online web sites.
click to go to this PupCity site with many breeders and lots of neat stuff
Changing LINKS
The Pet Search - Pet Directory
Free animated gifs and programs